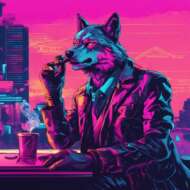 Los videojuegos han sido una parte fundamental a lo largo de mi vida, desde Arcades hasta MMOs. Incursioné semi-competitivamente en juegos como Counter Strike y Call of Duty: Mobile, dónde conocí a la familia WWC, en la que además de ser mi primera experiencia en eSports, encontré amistades que van más allá de un videojuego.
This user account status is Approved
This user has not added any information to their profile yet.